Manifestation of Abundance

What would you define abundance as? Abundance is nothing but living in the treasure house called Universe and knowing that you can manifest everything you want at any point in your life. It even leads to and is associated with prosperity. Taking personal responsibility for our lives achieves abundance. Apart from our will and desire to call forth the riches that we want, the Universe has also placed a lot of other tools to help us invoke the latent powers of the universe. One of the most potent tools are the stones which are found on this planet. These stones have different powers by the virtue of their birth, color and properties. Listed below are some of the stones which can attract all kind of riches, love, and work, spiritual and physical abundance in your life. All you need to do is to trust the vibrations of the universe and stones that you choose for the purpose. Here are some of the stones that can help you: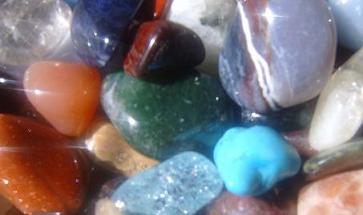 Citrine: Also known as the "merchant stone", this stone is great for attracting wealth. You can wear it as a bracelet or even put it in your wallet or cash box.
Peridot: This stone works well in combination with citrine. While it can help you in attracting the money, citrine can help in keeping it.
Aventurine: This stone helps in enhancing your luck and drawing the universal forces to help you in your venture.
Red Garnet: Red Garnet is especially great for women and helps in career advancement and business prosperity.
Fluorite: This stone works well in conjugation with garnet and helps in enhancing your creativity to attract and build wealth.
Carnelian: For people who want to make their dreams come true, Carnelian can show them the way by enhancing their talents and analytical capacities.
Jade: This stone is known for its ability to manifest abundance and prosperity. The black jade aids us to understand our own personal power with wisdom.
Heliotrope (Bloodstone): This stone helps us to realize the courage to follow our dreams. It also helps us to open up to the abundance in the universe.
Ruby: Ruby is a protector of wealth.
Topaz: This stone ensures love and success in all undertakings and helps in manifesting opportunities and attracts prosperity and abundance.
Tiger eye: You need people to help you in all aspects of life and tiger eye helps in attracting the right people. It also helps you to acquire stability to maintain your wealth.
Apart from these stones, other stones which can help you in attracting abundance are smokey quartz, Tourmaline/Green Tourmaline, Pyromorphite, Iolite, emerald, Moss Agate and amethyst. There are numerous other stones which can help you in healing your relationship or even lose weight. Even wearing mineral make up made from ultramarine stones like lapis lazuli can help you in attracting abundance.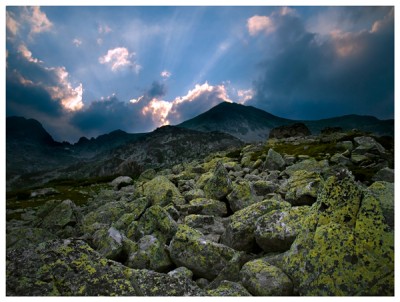 Different people think of abundance in different ways. Some think of it as having a peace of mind, some think of it as having money and all the luxuries of the world, while others want the abundance of loving relationships in life.
No matter how many different definitions and perspectives of abundance may exist, the true meaning of abundance is something else. Abundance simply means to have a balance of all the good things in life. It means that you know that you can get everything when you want it. The universe is a living and breathing entity which is constantly creating. Your thoughts act as a catalyst in the creation. There is no catalogue or menu card since everything can be created when you desire it. The speed of creation is directly proportional to your thinking and the faith and the doubt in your mind. If you have more faith, then the creation will happen faster and if you have more doubt then it will accordingly take time or even not happen.
The universe wants you to be happy and prosperous. Earlier, this fact was not known by the common people since the controllers and leaders of the society wanted to control them. Hence, they made the God and universe into an entity that was ever punishing and strict. However, that's not true. The universe loves to manifest your desires, whether you want serenity and peace or a good relationship or even something that helps you to become more beautiful or happy. All that you need to live the life that you want is at hand and in plenty. All you need to do is manifest this overflowing abundance in your life!
back to the top of abundance page


Don't just build a website, build a web business!
Shop 24 Hours a Day! Visit me, your Independent Beauty Consultant.
Have A Great Story About This Topic?
Do you have a great story about this? Share it!
What Other Visitors Have Said
Click below to see contributions from other visitors to this page...

Discipline is Your Friend! Not rated yet
Bad habits can sabotage your dreams, your beliefs, and your goals for your business. I always get nervous when I hear someone talk about their vision …