Botanical Minerals of Mineral Makeup
Mineral makeup, of which botanical minerals are a part, is one of the cosmetic products that have taken the market by storm. By creating powders, shadows and other forms of makeup from natural and organic ingredients, it has set one of the biggest and current beauty trends in the world. Not known to everyone, mineral makeup has existed for over 30 years. It is only now that it has gained popularity. Thanks to the public's growing awareness on the benefits of natural and botanical mineral ingredients, the botanical mineral line of mineral makeup has topped the consumer's list for great cosmetic products.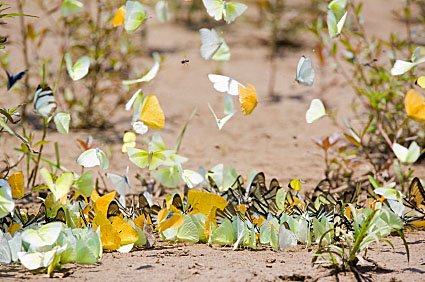 Plant derived minerals deliver clean, pure and high-quality natural makeup ingredients in every product. Organic makeup uses botanical minerals as its primary ingredient. Unlike the chemical-based makeups, the plant derived minerals in mineral makeups do not enter or sink into the pores of the skin. On the face, the plant-sourced minerals act as the canopy that shields the skin from possible sun damage. What they do is create a breathable and protective layer that allows the skin to function as if it wears no makeup. Some of these minerals also help nourish the skin by bringing in antioxidant properties. Since they do not have chemical-based ingredients, they are proven to be hypoallergenic and ideal for use on sensitive skin types.
Botanical Minerals Versus Rock Minerals

Minerals are primarily sourced from rocks, rock crystals and plants. They are originally made, dissolved and remade on the earth's surface, beneath the earth layers and in oceans. The crystallization of molten minerals, deposition, compaction and sedimentation of rock elements and their reaction to high temperature, pressure and gaseous compounds lead to the creation of minerals. Similar to rocks, minerals where also found present in the soil and fossilized tree resin such as the healing crystal amber.
Plants and most of the other living organisms live of certain types of minerals to thrive. While animals get their share of their mineral requirement from the plant that they eat, the plants directly sources their mineral content from the soil. Plants also process these minerals for energy which sustains most of its biological activities. Unused portions of these minerals are usually deposited in the stem, roots, leaves, fruits and even on the flowers. Hence, minerals can practically be sourced certain parts of the plant. A prominent plant used by many is larrea.
One of the essential factors that promotes plant growth is the soil's mineral content. This explains why minerals are also found to be sourced from plants. While the minerals that are found on earth and rocks are called inorganic minerals, the minerals that are sourced from the plants are termed as organic minerals or botanical minerals. This is the form of organic mineral that is used as the ingredient for making mineral makeup. Plant derived minerals bring pure earth essences into the skin, which explains its numerous skin benefits of mineral-based cosmetic products. They make use of the wonders of nature to protect the skin and make people beautiful.
Even in the ancient times, plant derived minerals have been used for various medicinal concoctions. Known for their healing and soothing properties, these organic mineral was even used in making ancient forms of makeup. The good thing about these organic ingredients is that they bring in natural elements to the skin, which are more ideally used than those chemical-based products. In the ancient times, the traditional methods of extracting botanical minerals have creating healing concoctions that were effective in curing various illnesses, particularly skin problems. These concoctions also included those that are used to improve skin texture. Today, with the advent of advanced manufacturing technologies, the essences of botanical minerals are better captured in every organic-mineral based products. In this light, the ingredient delivers more of the benefits that it was known to offer.
Similar to the inorganic earth minerals, plant minerals also contain mineral compound are taken particle by particle by extracting them from the plant source. Through various mechanical procedures, soybean glycerides, shea butter (butyrospermun parkii), boron nitride and allantoin are obtained from plant sources. Other great sources of organic minerals include zea mays cornstarch, luffa cylindrica (loofah) and rice powder. There are many other natural skin ingredients. Aloe Vera is another plant used in natural health. In combining all the goodness of these natural ingredients, mineral makeup brands create products that are effective and safe to use.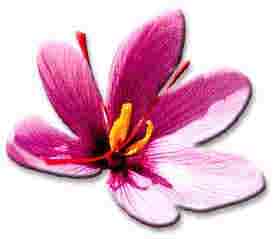 With the advent of the mineral makeup beauty trend, more and more consumers are turning more to organic mineral makeup because of its revolutionary features. In capitalizing on the complementary relationship between plants and man, the makers of organic mineral makeups have set a new standard for manufacturing cosmetic products. In replacing synthetic and chemical ingredients with natural essences, the public can now better, effective and safe makeup that lasts.
back to the top of botanical minerals page

Don't just build a website, build a web business!
Beauty is just a click away! Visit me, your Independent Beauty Consultant.