A Welcome Opportunity
Welcome! My name is Sandy. I am the builder of this website, and this may be a very different opportunity/about me page you may ever read.
The information on this website is provided for those seeking information about a healing and learning process and for those looking to be more beautiful naturally. There is a passion behind every word written which hopefully helps every person who finds it. The mineral makeup that I offer is for your convienience. What really makes this mineral makeup different is the God and family driven values of the company that makes it AND the opportunity this company provides to help you find your individual dream with a special way to make yourself money. Taking personal responsibility to recognize an opportunity that changes lives positively is what this company is all about.
Everyone is born with a dream in their heart. Some may not recognize it as a dream. Some may give up on their dream thinking it too hard to achieve. Some will give up due to fear. Many will join the masses so as not to achieve their dream. They will give up their individuality, and hang with those like themselves and even wait for something or someone to take care of their needs. But when you realize that God/the universe has put inside you a driving passion to do and be something special, there is nothing that should hold you back. You are a physical being with an energetic image that is in the same likeness as God/the universe. You were created to achieve your dream.
Being a married mother of four, with hobbies of competitive swimming and jogging with my frisbee dog (a mini-aussie) and a talent in illustration, my dream is to enhance the healing processes we are seeking in our lives so that we are able to be content and healthy. I have a passion for energy medicine knowledge and maintaining optimal health, which includes healing stones and mineral makeup, and it is a hope that others who are seeking this information will find it right here, and not be afraid to ask if they can't find what they are looking for. Self interest is not selfishness. Self-interest is what built this website, and the fact that I sell, out of my house, mineral makeup that comes from a God and family oriented company, is a testament to wanting others to be their best.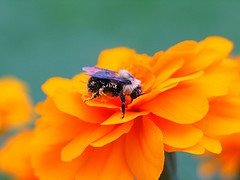 More Fun
"Somebody starting a business does it in his self-interest. ... He started a business because he loved the business that he was in. He loved the business that he wanted to build. He had a product or a service that he thought would improve the lives of people. He wanted to sell it to them; he wanted to make it available to them. Everybody wins when everybody's acting in self-interest. Selfishness is a different thing. Self-interest is excellence; self-interest is what's desired; self-interest is what makes people want raises; self-interest is what makes people want their families to be secure; self-interest is what makes parents want their kids to be properly educated; self-interest is what propels ... victory. Not sacrifice. Not the concept of sacrifice. Sacrifice is giving something to somebody you don't know to make yourself feel altruistic. You're not sacrificing. It doesn't make you great. But giving something to your family because you provided it for them, that is good." –Rush Limbaugh transcript, March 31, 2009
.
Prosperity, Wealth and Individuality Stones
All types of garnets carry the energy of prosperity. Garnet can help you in manifesting your vision, hopes and desires. It aids in making things work with confidence and faith in one's abilities. The next two garnet stones are special prosperity, wealth and individuality garnets.
Uvarovite garnet is a stone that helps the person not follow the crowd and become the best individual they can be. Individuality is the mass of qualities and characteristics that distinguish one person from another. Each of you have your own qualities. Each of us is an individual branch of a whole tree according to Jesus. We are not collections of people. Each of us helps each of us become strong individuals. "The smallest minority on earth is the individual. We are all different. We are all individuals. "—Rush Limbaugh transcript, March 31, 2009 We all have our own gifts and abilities, but we are always challenged to the next level in our own spiritual development. Uvarovite garnet also helps in overcoming a poverty consciousness and manifests abundance.
Tsavorite garnet helps a person find their inner self, that each person is responsible for their own destiny and that finding that destiny is done reflecting eternal love. Combine tsarovite and uvarovite with moldavite for manifesting financial prosperity.
Fun Questions
So, let's explore: What's stopping You?
1. You absolutely love your job to the point that you would go in one day a week, every week for free without pay?
2. You make all the money that you want and need at your job? You make so much money that all your financial needs are met and you can now enjoy helping others?
3. If you need some extra money after your check is spent, you can just ask your boss and he'll write you another check for what you need?
4. You get all the recognition you want on your job – like, when you get to work, they play your special song and everybody applauds you and you are always in the company newsletter because you are such a valued employee?
5. You have total job security. You can't be fired, downsized, laid off or let go until you are ready to go?
6. You have all the flexibility you need on your job – like, when you get to work on Monday morning and you are still a little tired, you can tell your boss that you are leaving to go home for a nap and you'll be back around lunchtime? In fact, you are able to work when you want to and not work if you don't want to?
7. You can advance whenever you decide? For instance, you go to your boss and let him know that you are ready for a promotion, so effectively immediately you're the manager?
8. You are your own boss? After working for someone else for 10, 15, 25 or 30 years, you can own it and have your retirement reflect the time and effort you put into working all those years?
So are you a busy person who wants flexibility, no office politics, a desire for something of their own and or interested in having the above opportunities? I have two possibilities of abundance and prosperity for you. One is to build your own website about something you have a passionate interest in. Share your passion and build a business.

The other, you'll have to fill in the below form, send me an e-mail, or call me for more information and-or another link. Let's just say it has to do with cosmetics and mineral makeup from a God and family oriented company with specific rules concerning the internet. I would love to hear from you who have similar interests! Make money, save more, join the team!!!
Quality information on home party businesses can be found at www.home-party-directories.
Thank you for reading this page,
Sandy
back to the top of opportunity page
from opportunity page to abundance page
from opportunity page to prosperity page
---
---
Have A Great Story About This Topic?
Do you have a great story about this? Share it!
What Other Visitors Have Said
Click below to see contributions from other visitors to this page...

Mary Kay Story Not rated yet
• Persist no matter what. • Endure discomfort. • Request help. • Steadfastly hold on to your beliefs and values. • Envision triumph. • Very consistently …
Mary Kay ... A Real Job? Not rated yet
Throughout my career I have seen many Consultants come and go because they felt they needed to find a "Real Job." Why do people think that Mary Kay is …
---

Don't just build a website, build a web business!
Beauty is just a click away! Visit me, your Independent Beauty Consultant.