Manifestation of Prosperity

Prosperity is a word that has subjective meanings. To some, it may mean material success; it may mean having enormous amounts of wealth. However, prosperity is beyond just having things. It is actually a state of mind. It appeals to one's consciousness and his ability to attract the things that he needed or wanted. It is a way of living, which is not solely defined by material things. It is a way to thrive in every way. It is about celebrating life and living it to the fullest. It is about rejoicing in relationships, learning from life experiences and discovering life's mysteries. It simply includes and transcends into man's way of acting and adapting to his nature, to his environment. Hence, prosperity is not about how much you own, but what you feel towards the things that you have.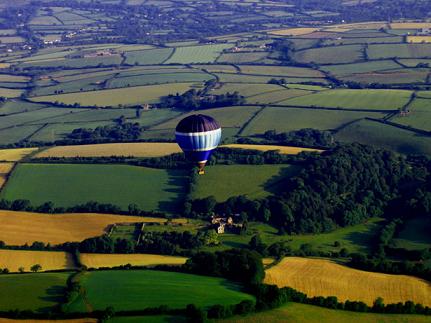 Abundance in
Recognizing the abundance of life is the key to prosperity. There are people that do not have much, but they feel prosperous. Conversely, there are people who own almost everything that any man can own in this world. Yet, they still don't feel any satisfaction or joy from it. The Law of Attraction provides an explanation on the nature and achievement of prosperity in our lives. With the belief that "you attract to yourself what you give your attention and energy to", this law explains that they key to prosperity is through a decision to gain prosperity. The teachings of the law manifest that the attraction of the nature forces that promote prosperity on oneself can be attracted the same way that other ideals, such as success and peace, can be achieved.

A Healthy State of Mind
Of course, everyone wants to prosper in life. However, simply wanting it is not enough to make it happen. You need to recognize opportunities. Most people get fixated on the things that they don't have, which hinders us from seeing the present as well as its future possibilities and realize our true desires. This only emphasizes that feeling of lack in our lives. Remember, prosperity is a state of mind. This means that making it happen would mean getting in touch with your feelings and emotions about your life. At some point of your life, you sure have felt very prosperous and appreciated, but that necessarily having a lot of money or other materials wants. It's just that feeling that everything is fine.
Prosperity Stones
In addition to working out your feelings and emotions about your life, there are other things that you can do to make it happen. One of which is by using mineral stones and crystals. The energies emanating from the stones can help attract the natural elements that promote prosperity and abundance. Carrying a set of tigers eye, tree agate, moss agate, moonstone, citrine, black tourmaline, green tourmaline, peridot and green aventurine can help release energy that attracts such elements and establish a positive aura upon its wearer.
Moss agate, also called gardener's stone, is known for its mystical properties in ensuring full crop. In influencing general abundance, success and prosperity, it helps gain peace with extreme and excessive duties in life. Just like all agates, it also has its protective properties. Tiger's eye is a yellow stone that enhances integrity, willpower and practicality and correct use of power. In enhancing good luck, it brings about the elements of prosperity. Aventurine is known as a creativity stone, but it also promotes mental clarity and intellect. It is a gentle stone that gives a sense of calm and balance, which enhances happiness. Citrine is one of the popularly known success stones. According to folklore, this stone promotes success and abundance, particularly in business and commerce. Black tourmaline holds the ability to transmute and purify negative energies and turn them into usable energy. Hence, with proper use, this stone holds the solution in combating the harm and damage caused by stress, worry and obsessive behavior to health creating prosperity. Moonstone is associated with the heart chakra, calming responses and enhancing sensitivity and intuition. It basically appeals to the abundance of life in terms of fertility. Tree agate is known to promote good fortune. Coming in contact with the energies of the stone can help bring prosperity to one's life. All of these stones contain mineral elements that are also found in mineral makeup.
Take a closer look at your life. Think of how you view or plan to make your life prosper. One of the beauties of life is that we are given the power to own it. We create our own reality. Since we attract everything that comes and happens in our lives, both positive and negative, why not focus on attracting prosperity to explore more of life's possibilities? Metaphysically, meditation and contact with the energies of the stones that help attract the energies that promote prosperity make a complete formula towards achieving a prosperous and abundant life.
back to the top of prosperity page
---
Have A Great Story About This Topic?
Do you have a great story about this? Share it!
---
---

Don't just build a website, build a web business!
Beauty is just a click away! Visit me, your Independent Beauty Consultant.