Contact Me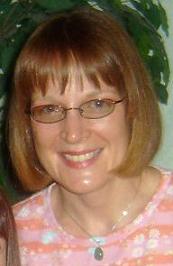 Hi and welcome to The Essence of Mineral Makeup website!
My name is Sandy.
Please share your questions, comments and concerns by filling out this below form.
Thank you and I hope you have a great day!!!
About Sandy
I'm Sandy Carosi - mother of four, wife, athlete, beauty consultant and publisher of the Essence of Mineral Makeup about the healing stone minerals that go into mineral makeup.
My lifelong obsession with staying healthy and in shape led me to the science of energy medicine.
It's been scientifically proven that you can never have enough spiritually. We are always growing and understanding that there's a lot more to life than meets the eye.
So my health obsession mutated rapidly, and soon I was helping create health by becoming beautiful with good skin care and the minerals of mineral makeup.
It didn't take long to discover that there was an element of personal development that is discovered through the minerals we wear on our faces.
I realized I would have to start selling it, but I didn't want to be an MLM type.
You can also peek at my personal replicated website where the company is run on the values of God first, family second and career third, Beauty is just a click away! Visit me, your Independent Beauty Consultant..