Understanding Healing Rock Formation s
Healing rock formation: understanding the terms and reasons why crystals, gemstones and their minerals can both serve as a healing tool as well as an accessory demands an understanding on the different rock formations. This is because it is through which that it acquires a crystal system energy, to which their mineral identity depends on. In delivering and responding to the electrical vibrations that go about the body, it helps promote balance and harmony and regulate the levels of certain energies in the body.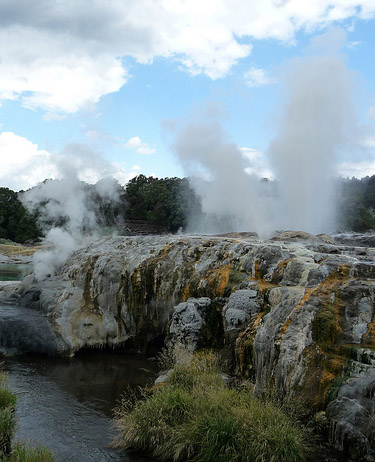 Different Rock Formations
There are three known rock formations: the sedimentary rock, the igneous rocks and the metamorphic rocks. Sedimentary rocks are formed through the gradual accumulation of sediment that naturally becomes compacted as more and more materials are deposited on the topmost or surface layer. As a result, these matters become dense and essentially form a rock. Sedimentary rocks have their own healing qualities.
Igneous rocks are formed out of crystallized molten magma. It is basically composed of various pre-existing rocks. These rocks are usually found in volcanoes. With hot matter that are passed outwards through some cooler rocks, are classified as volcanic and intra-plate formed rocks. Igneous rocks match another kind of healing.
Metamorphic rocks are the rocks that previously existed as a sedimentary or igneous rock. As the original rock becomes subjected to an environment with high pressure and temperature, the origin of a particular metamorphic rock is hard to distinguish, but they also have a certain kind of healing.
Examples of igneous rocks include the plutonites, which include granite, syenite and gabbro, and the vulcanites such as the rhyolite, trachyte, basalt and phonolite. Sandstone, breccias, conglomerates, clay-based rocks and gypsum rocks are classified as sedimentary rocks. Examples of metamorphic rocks are gneiss, mica, phyllite, amphibolites, serpentine, honrfels and marble. Now, the healing applications of these rocks are influenced by their origin.
Application of Healing Rock Formations
The application of healing rocks in various life situations have arisen from the careful analysis their origin as well as the circumstance in which the rocks will be used. All rocks have their own set of health benefits but these benefits need to provide the exact things that your body needs. For instance, in healing illnesses, certain rocks help the body feel better by illuminating the energy that hastens cell renewal processes. The use of rocks in healing practices delivers electrical impulses on the body so its defenses effectively control the progress of an illness. With the use of the energy and chakra properties acquired by the mineral ground beneath you, you can get help in improving the health and wellness of your body.
While different rocks carry different characteristics, chakra properties and crystal system formation, each of them carry unique forms of raw energy. Hence, the use of the right combination of these mineral rocks during treatment is imperative. This is to prevent their energy pulses to clash and cancel out their beneficial effects. The carefully selected and arrangement of healing rocks done by a practiced healer basically programs the benefits that a particular rocks combination can provide you with. In addition, the chakra and aura of such stones need to be considered to gain the desired health improvements.
Carrying or wearing rocks and minerals is perhaps the most convenient and easiest way of enjoying healing rock benefits. It can help clear negative energy and clear and balance the chakra. As you visualize yourself as a confident and healthy person, try carrying these stones to complete the ideal aura and healing chakra that will work out your body's health. Being guided by this short description of rock formation, you will sure find it easy to select the most appropriate healing stones to remedy your health complaints.
When wearing mineral makeup, you may even be wearing healing rock minerals and their properties, on your face.
Back to the top of Healing rock formation page.
---
Have A Great Story About This Topic?
Do you have a great story about this? Share it!
What Other Visitors Have Said
Click below to see contributions from other visitors to this page...

Mouses Mountain Not rated yet
I'm a Muslim, we in Islam have a story about a mountain that saw God in elwady el moqadas towa en Egypt. Where God talked to Mouses, and Mouses asked …
---

Don't just build a website, build a web business!
Beauty is just a click away! Visit me, your Independent Beauty Consultant.