Metamorphic Rock Healing
Metamorphic rock healing: The manner by which metamorphic rocks have been formed essentially mirrors life. While they carry energy and life, their character is defined and polished every time they undergo transformation. The resilience they have in bearing with the changes posed by the changes in the earth is symbolic of how people survive with the present struggles, conflict and tension they suffer in this life. Metamorphic rock healing unleashes the power that these stones have to bring about wellness and inner peace. It encourages our growth by assisting us in making realizations out of our circumstances in life.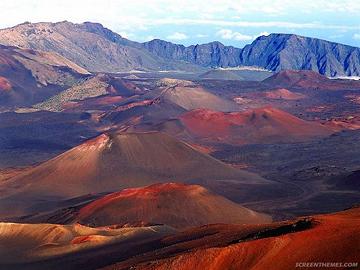 Character
Many of the types of metamorphic rocks of which we are exposed to are used to make jewels and other wonderful items. They possess a distinct character that projects aesthetics and strength. In the world that we live today, we are subjected to tension and pressure on a daily basis. This leads us to the feeling of dissatisfaction as we become self-critical. When others choose to clean up and stay up for the challenge, pressure sometimes leads other people to make lazy compromises and lose sensibility with the way they handle or perceive their struggles in life.
Metamorphic rocks are the type of tertiary minerals that encourages us to adapt to our current circumstances. It helps us understand and accept the things in our life that are not as strong or satisfactory as we wanted them to be. It helps us realize and bring about the changes necessary to lead us to a more fulfilled and purposeful life.
A metamorphic healing stone is tiger iron.
Strength
The strength and durability of a metamorphic rock is constantly tested. For them to be formed, they need to constantly survive the harshest conditions by ways of change. It brings about a realization that everything in this world has no permanent value, shape or form. In going through the episode in our lives, we are bound to constant change. The thing about this change is that it comes naturally. For instance, to the things that we hold of value like our home, job, group, partnership and family, there always comes a point where your value for these things in your life would change. As much as a rock changes with intense pressure and temperature, you come out polished and whole out of these struggles, as inspired by the creation of metamorphic rocks.
Transformation
Metamorphic rock healing works with a principle that promotes the transformation process. It encourages us to strengthen our character through everything that we face in our daily lives. In the matter of healing, it brings about change into a new form that is not just on the outside but inside out. The resilience and strength and adaptability shown by metamorphic rocks, it finds a way to influence you and guide you in your spiritual journey in facing the constant battles in life. It may be a physical struggle with an illness or a problem dealing with your current circumstance. No matter what your conflict may be, metamorphic rocks symbolize hope and healing to our pains and joys of coping with life.
When wearing mineral makeup, you may even be wearing metamorphic minerals and their properties, on your face.
More on healing rock formation metaphysics.
From metamorphic rock healing page to metaphysics page.
Back to the top of metamorphic rock healing page.
---
Have A Great Story About This Topic?
Do you have a great story about this? Share it!
---
---

Don't just build a website, build a web business!
Beauty is just a click away! Visit me, your Independent Beauty Consultant.