Igneous Rock Healing
Igneous rock healing: It is a wonder that minerals and rocks can change our inherent tendencies. Rocks have joined our man in through the evolution suffered by this ever changing world. Their creation and existence is very much parallel to our own. As much as each individual has their own potential, rocks also have attributes, which are equally powerful to our own. In the case of igneous rocks, the strain of the changes in the earth is the very reason why they have come about. It is formed out of magmatic materials that are classic symbolism of man's spiritual values. For something created under the harshest earth conditions, igneous rocks bear a very strong waveband of energy that explains its healing properties.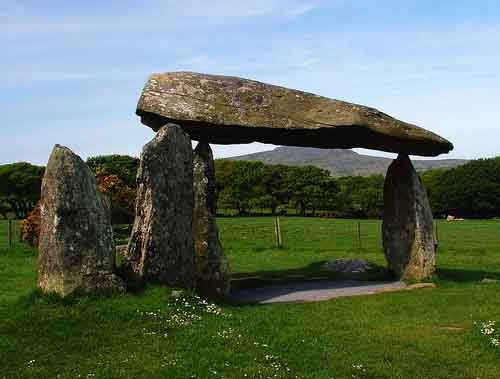 Volcanic Material Symbolism
In the same manner that we have evolved from the cave men, the origin of igneous rocks is defined by the volcanic materials that were present even before man existed. Considered as the early rock formation in the earth, igneous rocks are also named primary minerals. Its potential unfolds in its fine examples which include the plutonites (granite, syenite, diorite and gabbro) and the vulcanites (rhyolite, trachyte, basalt, phonolite and volcanic tuff). Every magmatic mineral formed out of igneous rocks encourage development. It promotes a spiritual experience that corresponds to our realization of our development and growth.
Igneous, Physically and Spiritually
While igneous rock healing holds profound and mystical healing tools, it encourages a plethora of physical as well as spiritual benefits. It educates our inner potential in supporting us through our journey in life. As much as it emerged from the harshest possible condition, it encourages our spirit to see beyond our present struggles and conflicts in our present circumstance. It allows us to swim through the tides of life, grow and realize that even from the conflicts we have with the world we live in, we can emerge as a polished and healthy individual.
One characteristic of igneous rocks is that they are resistant to pressure and scratching. Pressure and tension is two common causes why people lose spiritual balance in their life. Succumbing to pressure and tension destroys the harmony in our lives. With igneous rock healing, it brings about well-being by working out a better perspective of every circumstance that we have. No matter how complex life can be; we need to bear with the change to survive. Igneous rocks are a fine symbol of a survivor. Through the depths of the earth and through the flaming and boiling lava, these rocks carry a powerful energy that is very symbolic of the strength of character needed to prevent succumbing to elements that disturbs the harmony and balance in life.
As much as the earth is ever changing, the resilience in igneous rocks convinces us of what to make of life during illness and depression. Through our struggles, pain and joy, encouraging your spiritual growth is as important as nurturing your physical self. The very essence of igneous rock healing is to guide us through our journey to a full life. This is the life free from illnesses and troubles; a life in peace.
Some igneous healing stones include peridot.
When wearing mineral makeup, you may even be wearing igneous minerals and their properties, on your face.
From Igneous rock healing page to Healing rock formation page.
From Igneous rock healing page to Metaphysics page.
Back to the top of igneous rock healing page
---
Have A Great Story About This Topic?
Do you have a great story about this? Share it!
---

Don't just build a website, build a web business!
Beauty is just a click away! Visit me, your Independent Beauty Consultant.