Sensitive Skin Care
Most people find it really hard to deal with sensitive skin. Sensitive skin can be defined as the kind of skin which has little tolerance for most products and can get easily irritated. Therefore, rashes and untimely skin breakouts are a part and parcel of this skin type. No wonder, it becomes difficult to understand what kind of products to avoid and which ones to apply!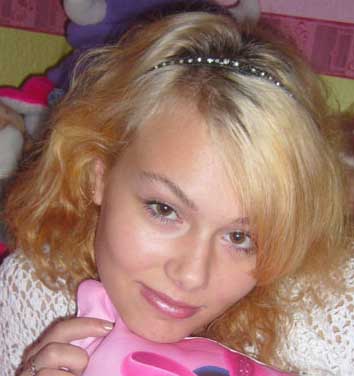 Caring for sensitive skin type can be a tricky affair, since the traditional trial and error method can lead to some serious allergies or ungainly breakouts. However, if you follow certain well known rules while caring for your skin, you stand a better chance of developing healthy skin and enhancing your natural beauty.
Here are some rules which can help in preventing the common problems associated with skin care:
1. People with sensitive skin types need to pay extra attention to their skin. Avoiding excess exposure to sunlight or harsh weather is a must to prevent problems. Mineral makeup will protect your skin from the UVA/UVB rays, but it doesn't have a SPF rating. It is better to use a moisturizer with an SPF, let it absorb into your skin and then apply mineral makeup on top. Sometimes, cheap make up can also create problems with your skin because many impurities haven't been thoroughly removed.
2. You also need to regularly wash your skin with water throughout the day. Washing your face with water will help in preventing blocked pores and other such problems like acne. Drinking 8 or more glasses of water in the day will also help in maintaining your skin's texture and hydrate the skin from inside as well as outside.
3. Since undue sun exposure can cause a lot of problems, remember to always step out in the sun only after applying a good sunscreen lotion.
4. Excessive junk food can cause acne and dullness in the skin. So, make it a point to eat good nutritious foods like fruits, vegetables, beans, nuts and seeds. Good foods contain antioxidants that help protect the skin from the inside out.
These are just some pointers which can help you to keep your skin glowing and free of all problems. Besides following these tips, you also need to make sure that you apply the right kind of make up on your skin. Certain kinds of make up can actually make your skin look blotchy and ugly. It's been observed that people with sensitive skin do well with mineral make up since its non reactive and perfectly safe. According to dermatologists and the recent studies conducted, mineral make up is made up of hypo allergic powder which does not cause clogged pores, acne and dry skin like the other chemical based make up. There are little to no preservatives, alcohol or other such additives which have a tendency to irritate your skin.
Mineral make up does not have many ingredients which reduces the risk factors related to allergies and other problems associate with sensitive skin. As a matter of fact it can actually help in soothing allergies and inflammations related to sensitive skin. Mineral make up is made of minerals like Mica, iron oxides, titanium dioxide and zinc oxide which can help in the reduction of Acne break outs and inflammation associated with rosacea over time.
These days, there are some specific mineral make up formulations which cater to people with sensitive skin or people who are plagued with conditions like rosacea, acne and even after effects of surgery. These mineral make up formulations don't just heal and soothe your skin but also make you look fresh and radiant!
back to the top of sensitive skin care page
---
Have a Great All Natural Makeup Recipe?
Do you have a great story about this? Share it!
---

Don't just build a website, build a web business!
Beauty is just a click away! Visit me, your Independent Beauty Consultant.
---
---