Copper Cosmetic History
Copper has been around for centuries, probably from the beginning of civilization. It has been used in all sorts of things from utensils to make up and even medicinal purposes.
Throughout history, different civilizations used copper differently. While the Egyptians found copper to be great for wound sterilization, Romans used it for more medicinal purposes. Aztecs liked curing sore throats with copper while people in India and Persia used it to treat eye infections, boils and ulcers. The twentieth century saw uses of copper in the field of microbiology as an antimicrobial agent. The recent foray into the field of minerals has seen copper being used in a lot of skin related procedures. Doctors have used copper to enhance skin complexion and texture. It has also been used to reduce the appearances of wrinkles and blemishes. The use of copper also helps in faster healing of the wounds.
Chino open-pit copper mine in Silver City, New Mexico:
Copper is primarily used in eye shadows in mineral makeup apart from its well known ore malachite. Copper is also a big mineral portion of the healing stone turquoise.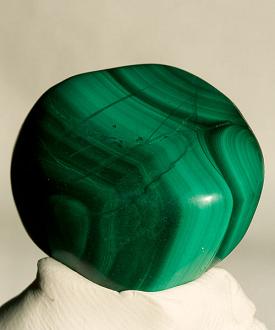 Physical Cosmetic Copper Uses
Copper peptides are also used in a lot of medicinal and cosmetic treatments such as stimulation of hair growth and to aid in hair transplantation. It also is used to treat skin problems resulting from diseases like acne, psoriasis and diabetes. It's well known for its effects on melanin which causes tanning in our body and hence is used in sun tanning lotions and after shave lotions. Copper is also well known in the world of wound healing and cleansing.
Metaphysical Healing Properties
Besides these physical uses, copper has some great metaphysical uses as well. On a metaphysical level copper is well known to fight conditions like lethargy, excitability, restlessness and passivity. It helps a person in accepting and loving himself without any conditions. It is great for enhancing and stimulating qualities like optimism, independence, diplomacy and aids in taking initiative on new projects. Copper dispels all self imposed restrictions and emits an energy which sets people free from all bondage. Copper is great for policy makers and police personnel and helps in deciding the right and the wrong.
On an astral level, copper initiates a harmonic connection between the physical and the astral bodies and helps in alignment. It's well known for the thought amplification and transmission. It's a harbinger of luck and helps people in recovering their property as well.
Copper works on the base and the sacral chakras. Hence it is responsible for increasing and stabilizing the qualities of intuition, desire, sexuality and vitality which helps in the evolution of the soul.
In the field of healing copper helps in enhancing the energy transfer from the healer to the patient. It can also aid in energy transfers from minerals and other elements to the patient. When copper is used with brass and iron, it can help in restoring the energy balance of the body and stabilizes the blood flow. It can also be used to cleanse wounds and cure infections. Copper vibrates to number 1 and belongs to the signs of Sagittarius and Taurus.
Copper Crystal (picture from dreamstime):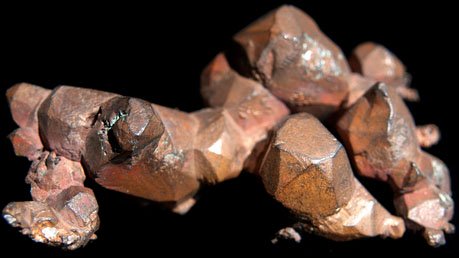 Don't just build a website, build a web business!
Beauty is just a click away! Visit me, your Independent Beauty Consultant.