The Skin Vitamin Retinyl Palmitate
Healthy skin is one important element that is important in looking great. One way of putting your best look forward is by using products that contain retinyl palmitate.
From creams to war paints, retinyl palmitate is among the widely used ingredients in manufacturing skin care as well as cosmetic products. The ingredient is actually a vitamin A palmitate in form, tagging it as the skin vitamin. It is produced from retinol which usually found in animal fats, fish liver oil and plants that contain beta-carotene. Although retinyl palmitate is a popular cosmetic ingredient, there is much confusion to its actual health benefits and how it actually works.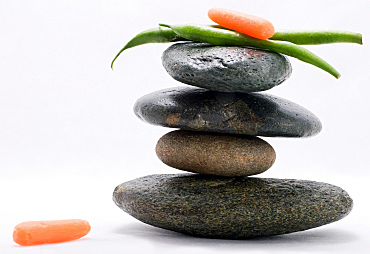 Retinyl palmitate is a naturally occurring form of vitamin A. It is a pale yellow to solid yellow-red fluid oily substance, which is actually an ester of retinol and palmitic acid. The substance is almost easily absorbed into the skin, making it effective in delivering the significant benefits of vitamin A to maintaining healthy skin. Aside from its cosmetic use, retinyl palmitate or C36H60O2 is also used as a vitamin supplement that treats vitamin A deficiency. The substance is actually an alternative for use of retinyl acetate in vitamin A supplements because of its oily and dry forms. In some cases, it is used as an ingredient that promote skin absorption, which optimizes the benefits that individuals get from vitamin A, either as a supplement or a beauty cream.
Anti-Aging Benefits
Vitamin A in the form of retinyl palmitate was found to bring in anti-aging skin benefits. It is an ingredient that is best known for its anti-wrinkle or reduced wrinkle effect. In an experiment that was done in a culture of skin cells, the addition of sufficient amounts of retinol or retinyl palmitate increased the retinoic acid inside the cells. Compared to other forms of vitamins, vitamin A works via its active metabolite constituents which are called the retinoic acid. It is this acid that makes ensures that the vitamin A skin benefits of retinyl palimitate will be absorbed into the skin. It is this acid that brings direct effect on the skin cells, resulting to healthy skin and youthful glow.
When talking about skin, vitamin A is also equally important. It helps control the formation of fine lines. Understandably, lack of vitamin A substances in the skin is a big problem. However, individuals usually have negative reaction to products that has high concentration of retinoic acid for it makes any beauty formulation ineffective in delivering skin benefits. High concentration of this acid is known to degrade the oxidation process of the skin. Thankfully, the skin readily has specialized enzymes that limits or regulates the production of retinoic acid. In effect, these substances have lean chances of causing serious allergic reactions as compared to other common cosmetic ingredients.
Moisturization
Aside from fighting the onset of wrinkles, retinyl palmitate is also known for its anti-oxidant and moisturizing capabilities. Several studies have found the ingredient to be effective in accelerating skin renewal and in stimulating natural fibroblast and collagen production which increases skin elasticity and enhances photosensitivity. In effect, it enhances and restores the texture and appearance of dry and damaged skin; making it effective in reducing flaking and restoring the suppleness of the skin that is previously damaged by chemical treatment.
Natural In Mineral Makeup
Both in theory and scientific studies, retinyl palmitate was found to effectively deliver well-established skin benefits when incorporated in personal skin care products especially in cosmetics. This explains why it is now incorporated in the increasingly popular line of mineral makeup. In continuing the tradition of using natural ingredient for cosmetic makeup, retinly palmitate has joined other helpful nature-sourced ingredients to make people beautiful inside and out. This way, it does not only promote beauty but also healthy skin. Today, retinyl palmitate is used and printed as an ingredient to popular and exclusive mineral makeup lines and products such as mineral sheers, foundations, colored blushes or palettes, lip polish, liquid foundation and talc-free mineral loose powder.
Conclusion of Benefits
So what exactly makes retinly palmitate an important and effective ingredient? The answer lies on the molecular structure of the substance. Retinyl palmitate has particles that are small enough to penetrate deeper layers of the skin; allowing the ingredient to reach through the collagen and elastin. This makes the substance compatible with other ingredients such as glycolic acid and Retin A in lessening wrinkle and fine lines, improving skin texture and in rejuvenating dry and damaged skin into its once youthful glow. In this light, the ingredient completes a well-absorbed formulation that means the skin fully enjoys the benefits that it entails.
back to the top of skin vitamin a page.
Back to Antioxidants of Mineral Makeup Picture from istock.
---
Have A Great Story About This Topic?
Do you have a great story about this? Share it!
---

Don't just build a website, build a web business!
Beauty is just a click away! Visit me, your Independent Beauty Consultant.
---
---