Muscovite the Possibility Stone
There are times you feel so negative about everything that even the possible seems impossible. At such times, you need some positive force which can help you see the situation in a more rational perspective and separate the chaff from the wheat. One such stone which can help you in these trying times is Muscovite.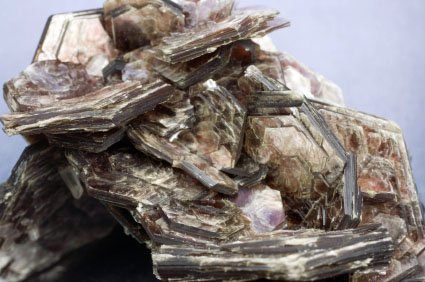 Physically a Stone
Physically speaking, Muscovite is potassium aluminum silicate mineral (Kaolin clay of mineral makeup is similar)and has a varying hardness of 2.5 to 4. Generally of a white, gray or colorless appearance, it can also have streaks of violet, yellow, green, brown or red. Many a times the mineral Mica has a high concentration of Muscovite. Mica is an important ingredient of mineral makeup. It is a stone with a monoclinic crystal system and generally occurs in tabular pseudo hexagonal crystals.
Tensionless
Muscovite owes its name to a place called Muscovy in Russia. Originally, this stone was used in buildings in place of glass. Muscovite is a great stone for earthquake prone areas since it helps in relieving the tensions in inside the earth. Its tension relieving properties also help humans too. It's a great wrist support for people on the keyboard or the type writer.
Protective
This stone is primarily used for protection and can prevent all sorts of psychic or emotional or any kind of entity attacks. It can protect those who are more sensitive and prone to negativity and picking up bad vibes. It helps people to develop confidence in their abilities and helps them to see different perspectives rather than just black or white. It also helps in accepting great possibilities which can happen in the future rather than just deducing the future from the present. It aids extra sensitive children to detach from the emotional states of others and even find a sense of self.
Awake Spiritually
In the spirit world, this stone helps protect people who are experiencing a spiritual awakening. Some times this awakening may be too fast and the person may feel too overwhelmed by the psychic information overload; this stone can aid in slowing down or balancing the awakening to help the individual cope up. It also helps in enhancing ESP, intuition, telepathy and clairvoyance.
Relationship Helper
Muscovite is the perfect stone for people who are undergoing turmoil in their relationships. People undergoing problems like divorce and separation can benefit Muscovite since it helps them to break off old painful connections and prevents them from emotionally troubling them. It prevents rebound relationships and also helps people not to react when people just want to push their buttons.
Conclusion for Now
Physically Muscovite aids in balancing the secretions by the pancreas and treating allergies. It also helps in balancing blood sugar levels and regulates the kidneys. Moreover, it helps the mind to get rid of stress due to the physical problems.
Muscovite corresponds to the zodiac sign of Aquarius and vibrates to number 1 and number 8. It helps in stimulating the sixth and the seventh chakras and also the heart chakra.
So, if you are undergoing a divorce or want to explore the deeper realms of the spiritual world or even want to get rid of physical problems, then Muscovite is your stone!
back to the top of muscovite page
More healing stone classifications and their crystal meanings
---
Have A Great Story About This Topic?
Do you have a great story about this? Share it!
---

Don't just build a website, build a web business!
Beauty is just a click away! Visit me, your Independent Beauty Consultant.
---