The Magic of Mascara
Mascara is arguably the most popular eye cosmetic used by a lot of women today as it is very effective in accentuating the natural magnificence of the eyes, which is especially helpful to people who have small eyes and scrawny lashes. Mascara also works great to those who already have thick and long lashes. This eye makeup simply darkens, thickens, defines, curls, emphasizes and lengthens or elongates your natural eyelashes to complete the look that you wanted.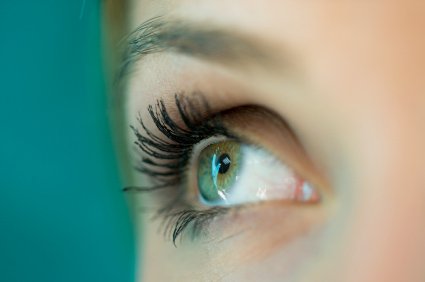 Historical Background
The word mascara came from the Italian word maschera, which literally means 'mask'. This makeup has been around for so long, only a few people took trouble knowing its interesting and long history.
Mascara originates from the ancient Greek times when people used eye makeup to line their eyes with kohl to deepen their eyelashes and conceal the eyes to ward off evil spirits and bad energy. During the middle ages until the Elizabethan time, eye makeup was known to be used by men and women. Queen Elizabeth I, for one, was known to apply heavy white powder, cheek rouge and dark kohl around her eyes and on her eyelashes as part of her daily beauty ritual, her maids and attendants followed suit.
In 1913, Thomas L. Williams, a chemist, used coal dust mixed with Vaseline petroleum jelly to create an eyelash makeup for his sister, Mabel. With the success of the project on his sister, he later on used other ingredients such as colorants and carnauba wax. The product became a hit and he decided to sell it through mail. Eventually, he branded his products 'Maybelline', which is a combination of his sister's name Mabel and Vaseline. However, in some sources, it was Eugene Rimmer that was accounted to be the first person to invent the very first mascara product. In 1957, Helena Rubenstein, a giant cosmetic brand, began the distribution of mascara that is packaged in modern tube with brush applicator.
Colors
Just like other eye makeup, eyelash mascara goes from traditional brown and black to bolder blues, maroon and violets, which come in and out of vogue. Brown mascara is great in building thicker lashes and black is recommended for its lengthening effect.
Click here for a wide variety of mascaras you may order!
Water-proof vs. Non water-proof
Non water-resistant products are generally water-based and are made from soft surfactants, animal derived waxes, vegetable-based waxes, mineral origin waxes, pigments, thickening polymers and preservatives. Water-proof mascaras are generally oil-based and made from solvent-based paints or latex-based paints called acrylates.
Click here for Triathlon-tested Water-proof mascaras
Common Ingredients
Most eyelash mascaras are made from a mixture of water, Glyceryl Stearate, Copernician Cerifera Wax, Butylene Glycol, Xanthan Gum, Silica, Panthenol, Iron Oxides, Methylparaben, Petrolleum distillates and more of ingredients that are somewhat difficult to read and pronounce. The combination of these ingredients is selected to create a product that will create longer-looking perfect lashes. But while some chemicals are added to modern mascara, they can be potentially harmful. That is why cosmetic brands are beginning to replace some of their mascara ingredients with their natural-based counterparts. Mercury is notoriously used by many mascara brands as a preservative. Mercury is known for its long list of health hazards. I don't sell mascara that contains mercury.
Natural Ingredients
Natural-ingredient-based mascara like mineral eyelash mascaras are generally made to offer consumers a safer and better alternative to traditional mascara products. This kind of mascara promotes beautiful, strong and healthy eyelashes by using plant waxes and mineral ingredients that are vitamin-conditioned and generally safe to use. From organic beeswax to fruit butter, natural mascara is free of chemical binders, parabens and FD&C colors. Its mineral ingredients include kaolin, which increases coverage and reduces transparency of colors; and Tocoheryl Acetate, which is a vitamin E antioxidant. The only downside with natural mascara is that it is yet to create a waterproof line.
Features
Most people use mascara to create a fuller eyelash effect. Exclusive volumizing or thickening formula is used to create big and bold separated lashes. This feature is great for contact lens wearers and people with sensitive eyes. Lash lengthening features are given to light mascara formula, which is used to create natural looking eyelashes while penetrating the lash to have it instantly nourished, strengthened and conditioned. High-quality mascaras are made smudge, flake and clump resistant to make them longer lasting yet easy to remove.
Application Tips
There are certain tricks that can help you get the best eyelash effect out of your mascara. First, use eyelash curler before applying the mascara to avoid damage to your eyelashes. Always start with light back and forth brushes starting from the base to gradually build up thickness. As you work on your lower eyelashes, hold the wand vertically to avoid under eye smudges. Also, let the mascara dry between coats and separate them with an eyelash comb to give your eyelashes a fuller and thicker look. Lastly, be sure to replace your mascara every 3 to 4 months to avoid unwanted clumps and bacteria.
Mascara is only one part of the magic of mineral makeup and its application to your skin.
back to the top of mascara page
---
Have A Great Mineral Makeup Application Tip?
Do you have a great story about this? Share it!
---

Don't just build a website, build a web business!
Beauty is just a click away! Visit me, your Independent Beauty Consultant.