We want to look and feel our best. Welcome to this issue of Mineral Essence which features healing stones to ease travel and motion sickness. There are hundreds of healing stones that will be described from the website www.essence-of-mineral-makeup.com. Each healing stone has its own vibrational power to heal, relieve and help bring our bodies back to balance!!!
---
Contents:

1. Travel Sickness and Dumortierite.
---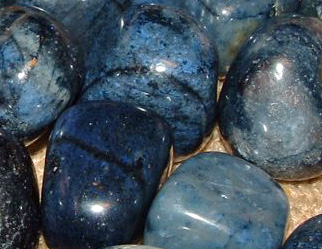 ---
1. Travel sickness and Dumortierite

For those that suffer from travel sickness, the natural remedies offered by healing stones, can be an important factor. If you suffer from motion sickness in a car or on a ship, you may be interested in how the healing stone, Dumortierite, can offer relief. There are other herbal remedies and over-the-counter prescriptions may offer little relief, for some people. It's easy to meditate or sleep with a single stone of Dumortierite, although wearing a pendant or necklace, may be highly effective for curing travel sickness and motion-related nausea. You may also take 5 to 7 drops of gem essence.

Those that suffer from motion or travel sickness already realize that feelings of sickness occur, when exposed to centrifugal force, such as going up and down hills or driving around bends. The same feelings of nausea occur with continuous motions, such as riding on a train or bus and there are some people that react to lack of gravity, such as seasickness. This occurs with no solid ground to support your balance and balance ailments are mainly responsible for any type of travel sickness.

So, what is Dumortierite? It is an aluminum borate-silicate crystal or stone, found in colors of dark blue, violet blue and pink, red or brown crystals are found. The prismatic crystals are most commonly found in the Indigo blue shades, which appear in mottled coloring and may appear fibrous, columnar or massive, in certain formations. Aluminum is found in kaolin clay – a mineral makeup ingredient; boron-nitride and silica are also mineral makeup ingredients.

It is said that Dumortierite can offer relief from nausea that leads to vomiting, since it is a calming and relaxing mineral that can be worn as a necklace or pendant and taken as a gem essence, before you begin on a long trip. Since it is a mineral rich in Boron, it is known as a healing stone for ailments related to general balance disorders.

Dumortierite provides relief to those that suffer from travel sickness and other types of balance or motion-related disorders. Because it can cure nervous system disorders, besides colic, diarrhea, headaches and nausea or vomiting, it is commonly used by those that need to calm emotionally-based tension or anxiety. For this reason, there are some people that know "The Stone of Patience" as the "Take-it-easy crystal", but it can provide physical relief from motion or balance-related disorders, as well.

Because travel sickness can cause a person to display symptoms of dizziness, sweating, clammy skin, and upset stomach, some may wonder whether Dumortierite can provide any real relief. While it's true that this healing stone is noted for affecting the brow and center of the forehead, (through its association with the "third-eye" or 6th chakra), the coloring of the stone can affect whether this calming and healing mineral affects the throat or crown areas. Prepare your crystal properly!

Not only can emotional and mental tension be relieved with healing stones, such as Dumortierite, but the physical symptoms that create a temporary travel sickness disturbance can be eliminated through meditating or sleeping with a single stone. Those that believe in the power of healing stones find that it's easy to remedy travel sickness, with little preparation required.

Take Care of yourself! Until next time ...
---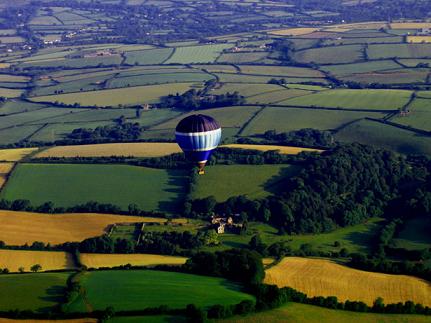 ---

Don't just build a website, build a web business!
Beauty is just a click away! Visit me, your Independent Beauty Consultant.
---